iEndorseU Services
iEndorseU is a Social Recruiting Application (Job Portal) for IT, Healthcare, Engineering, Finance, Executive Management, Sales and several other industries that can benefit from having an open network of 10,000+ referrers. The beauty of the application is that whoever ends up finding the best candidate for your job opening is going to get compensated handsomely by iEndorseU. This incentive, matched with a dedicated account manager for screening resumes, ensures that you spend more time growing your job reqs with your clients while we help fill them.
Having been in the staff augmentation business ourselves for over 25 years, we know your time is the most valued asset, so we will even post all of your jobs on the iEndorseU portal for free.
Full Time Placement

Only pay 7.5% for any job filled with iEndorseU.

Contract Position

You tell us an hourly rate, and that's all we charge.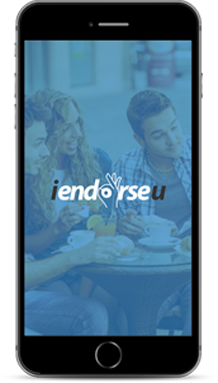 How does this work?
Watch this short video to learn more about the benefits of using iEndorseU to fill your clients' (or your internal) job openings.

Clients remain yours
When you post a job, resumes come to you. You decide which ones to forward to your client
You invoice your client and pay us for successful hires only

No Upfront Costs
We charge 7.5% of annual salary as our fee upon success. You keep the rest of what you charge your clients. Contract positions as per negotiated rate with you. We pay all bonuses to referrers and job seekers from our fee.

No need to hire additional recruiters
Thousands of people on our platform will do their job to find qualified people to fill your clients' jobs. We pay them from our cut.

Fast Service
Using thousands of referrers and job seekers in our system, we find the right candidate very quickly to help you close the Requirement with your client. Our app based system accelerates all communication to help you respond quickly to your client

Qualified Candidates
All candidates come with personal endorsements from someone who knows the candidate and works in the same industry that the job is from. They are referred by thousands of people working in similar roles across the country.

Free Account Manager
On top of general help, they will post all jobs to the platform for you and prescreen all submitted resumes. They will be your point of contact.
iEndorseU has thousands of people who understand your industry and job requirements, as well as the abilities of the people they refer for your job.
Interested?
Contact Sales